A HAVEN FOR ITALIAN FOOD LOVERS
Antolino's Pizza in Gahanna, OH is a family-owned and -operated pizza shop that has been proudly serving award-winning pizza, subs, and Italian food for more than 40 years. Our great food, partnered with our great service, has made us an enduring favorite for pizza on the north side of Columbus. You can be sure that our pizza dough and sauce are made fresh daily, using only the finest ingredients available.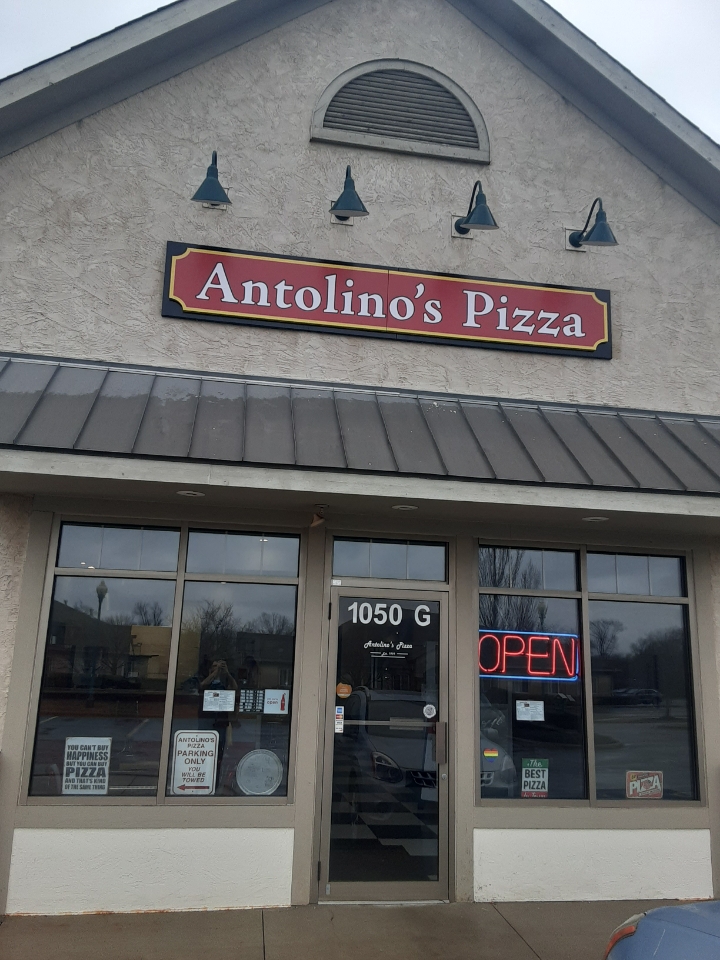 Serving Pizza for More Than 40 Years
Antolino's Pizza has been serving great pizzas for over 40 years. We take pride in having been once recognized as the Columbus Pizza Bake-Off Champs. Make sure to visit our pizza shop to personally try the pizza that's been judged as the best in the entire city. Try our food to discover why we've been a north side staple since we opened 4 decades ago.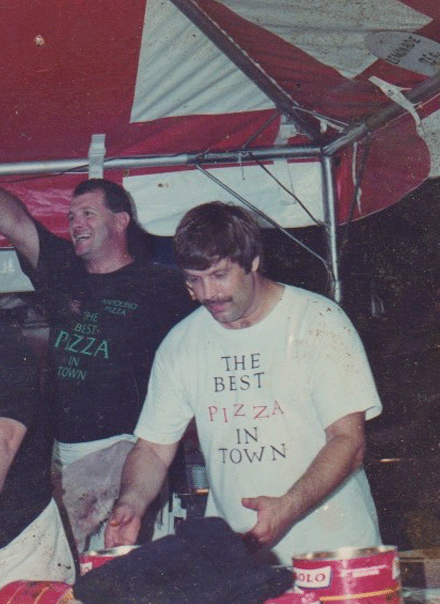 A Family-Owned Pizza Shop
From our family to yours. Antolino's Pizza was started by Bob Snyder in 1979 with his wife, Joy, after perfecting his recipe for pizza sauce. Over 40 years later, we continue to set the bar for truly great pizza. The Snyder family prides itself on providing the kind of excellent food and service that our customers have come to know and love.
OFFERING DELIVERY, PICKUP, & NEW DRIVE-THRU Service

Let Antolino's Pizza in Gahanna, OH satisfy your pizza craving! Our pizza menu features a wide selection of pizzas, subs, salads, and more so be sure to browse through it. Our pizza delivery service caters to both residential and commercial customers in the area, so check out our menu below and order online or give us a call!



Discover Our Pizza Specials Today
Whether it's lunch or dinner, we've got you covered! Enjoy mouthwatering pizza that's made fresh each time you order from us. Check out our pizza specials below for an even better Italian food experience.


10:30am-3pm

$8 - Small Cheese Pizza (code lunch2off)

$17 - Large 1 Topping Pizza & 2 Liter of Coke (code 275offlunch)

$10 - Double Italian Sub, 20 oz. Pop & 1 oz. chips or cookies (code 85off)

5 Large 1 Topping Pizzas $72 (code 13off)

Anytime Specials


$10 Medium Cheese Pizza

use code med10 at online checkout

$1.75 off Meal Deal

Large 1 item Pizza, Garlic Bread with Cheese & 2 Liter, use code 20mealdeal at online checkout

3 Double Italian Subs – $23.00

code 3for23 at online checkout (excludes "The Columbus" Spicy Double Italian Sub)